Guest Blog Post - Important Parts of a Successful Pet Care or Product Business
November 11, 2016

Don't miss the most important part!


The pet industry generated $62.75 Billion in revenues in 2015, with over $23 Billion spent on food, $14 Billion on supplies including OTC medicine, $15.4 Billion on veterinary care, $5.4 billion on pet services including grooming and boarding, and $2.12 billion on the sale of live animals.Most of the sectors, excluding vet care, have few barriers to entry but have stiff competition. With the equivalent of the pet big box stores getting into services as well as food, supplies, live animal sales, the possibilities for successful entry are getting smaller.


Can a Small Pet Care Business Compete on Price?


A key aspect of a successful startup business plan is the type of differentiation the business employs to compete against other businesses in the same industry. For a small business, in the pet care industry, the most popular differentiation is the one least likely to sustain a new small business -- price. There are many reasons why new and existing small businesses selling pet products, and even in-house services like grooming, cannot compete on price. First and foremost is that the pet box stores buy inventory, supplies, equipment, and services cheaper due to the greater volume that they purchase. Secondly a new business cannot sustain a discounting cycle against a determined leader. A larger established firm can maintain a loss on a product or service for a longer period of time to weaken competition. Their scale provides a seemingly unlimited advertising budget to inform their market of their teaser, and loss-leader pricing strategies.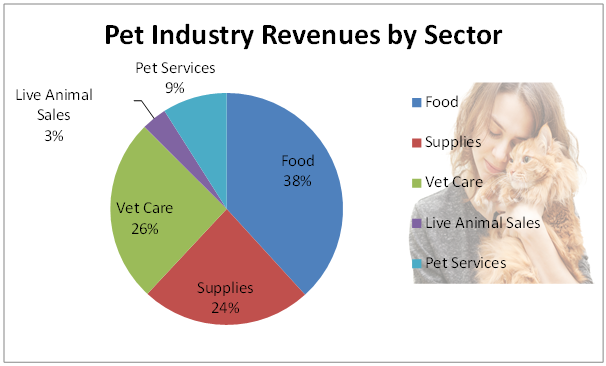 An additional problem for new and small operations is that products and services differentiated on price do not build customer loyalty. Customers will migrate to the lowest cost alternative baring any other differentiating factor. This requires a continued advertising commitment to remain competitive, but the big players also have a national reach and focus on branding with discount pricing as a key strategy.


Small Pet Care Businesses Must Find Creative Ways to Compete.


The truth is that small pet care or product businesses must find creative ways to differentiate their offerings in order to maintain a price that results in profit over time. In the pet services industry, however, there are a growing number small players that make competitive pricing difficult, if not impossible for the professional business startup or going concern. Big players defeat competitive pricing in pet care products, while mom-and-pop operators make competitive pricing in pet care services impossible by running below the radar of compliance issues like insurances, employee taxes, and even income taxes. They don't evaluate their business by profit and loss, instead they just need enough to pay their personal bills. They spend nearly nothing on marketing and try to subcontract what they can't do themselves.


These realities require the serious entrepreneur to differentiate on service while they leverage industry relationships to find mutually beneficial efficiencies to reduce costs. Industry relationships should provide consistency in quality, as well as inexpensive networking opportunities to decrease advertising costs.


A key weakness in the service of the mom-and-pop pet care business is availability. Most can only handle a small number of customers without either cheating the customer or turning down business. Also, personal issues can change availability in an instant leaving customers without an option at the last minute.


Professional pet care businesses must take advantage of these weaknesses, while differentiating themselves by extoling the benefit to the customer of having a bonded, insured, employee from a reputable company providing their service. Indeed, insurance, training, and reliability issues are created by using subcontractors, that many pet parents will be concerned about. Adding benefits like background checks, professionally trained staff, on-line account management, and on-demand dispatching can close the sale and offset the higher price point required for a fair profit. The superior quality provided by adding these benefits becomes a loyalty builder, that increases networking, and decreases the need for expensive price competition.


Our government is constantly increasing the regulation and taxation of small businesses in all sectors. A professionally run small business must find inexpensive alternatives to meet these compliance and taxation issues. While there are some internet resources available to assist in meeting these requirements, they are fragmented across the web and still require a good deal of knowledge and experience to navigate. Small business owners are joining associations and other professional groups at annual fees, with the promise of resources to help meet the new government challenges at a price that is affordable. New payroll options are becoming more numerous to meet the growing compliance expenses of maintaining employees.


Many of the pet sitter, and other pet care professional associations are helping to pool small-business resources to create discounts on expenses like insurance, payroll, background checks, and networking. Tech, as well, is fielding programs like Pet-Sit-Click to decrease management and administrative costs in meeting these overhead obligations, as well as providing a solid accounting system for revenues and expenses. The latest trends incorporating GPS and communications available with smart-phones and small tablets are changing the way employees are managed and productivity is maintained. These options make operating a professional pet-care business possible in today's challenging industry environment and the profit incentive an effective addition to the more altruistic and emotional reasons for wanting to work with pets.


The challenge of the big box and discount stores is cyclical, as K-Mart and others will attest. The government is becoming more adept at catching those running under the radar, and have a tremendous incentive to continue tightening enforcement. Consider the growth in the unemployed who have stopped looking for work. The government knows that the anemic growth in GDP and increase in the unemployed is a sign that an underground economy is growing, and avoiding tax.


The bottom line is that, although there are challenges to overcome, as well as barriers to navigate, the professional business person who starts or grows a small pet care business, differentiating on service, and taking advantage of the network of other professionals in the industry and the new technologies available, the future is still bright.

Mark A. Sinex, Co-Owner of Mrs Nanny Paws